Technologies: .NET (C #), REST-based web service client
With the help of the "Timecontrol" module, the well-known open-source CRM ( http://www.vtiger.com/ ) system can easily be extended to include the possibility to record working hours and assign them to any objects in CRM. Unfortunately, the module is awkward to use and its functionality is immature. In addition, the operation is done in the browser and requires a login process.
Based on the previously developed vTiger Client Library and modeled on the Anuko Tracker ( http://www.anuko.com/ ) I designed the Windows timetracker for vTiger. This runs inconspicuously and permanently during working hours, can be minimized if necessary in the task bar, from where he occasionally informed about running times or its status. Once provided with credentials, eliminates the cumbersome login process, or is automated.
Also automated is the intelligent synchronization process, which provides data in the absence of Internet connection (eg working on the road) offline, caches entries and transmits later. Data reconciliation for changes to data on the server (vTiger) or the client (Tracker) is easily possible in both directions. The tracker offers many more functions (eg warning messages when time quotas are exceeded) that are easy to use and fully configurable.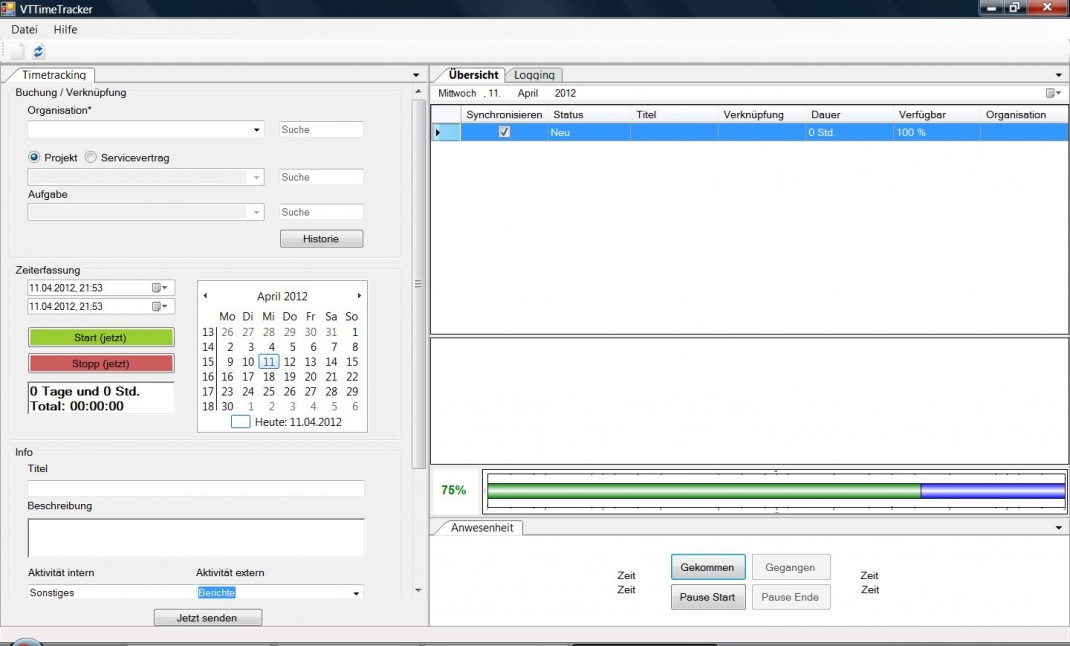 A product variant is available from the Open Source Modules Downloads UG .